Valentine's Day is pretty much like marmite. You either love it or hate it.
You'll either buy an abhorrent amount of love-inspired decorations or avoid the entire celebration like the plague.
With endless amounts of flowers, cards, and heart-shaped chocolates… it can be tricky to forget about Valentine's Day each year.
However, for recruiters, this celebration is one that stands close to your heart.
This may be because of the striking resemblance between recruiters and Cupid.
For recruiters, it's a constant tango of match-making candidates with their dream roles.
You're changing lives and forming (professional) long-lasting relationships all year round, despite what month it is.
As Education and Healthcare recruiters, our team works with a variety of companies and candidates – learning all about their interests, dislikes, and what they're exactly looking for.
With the help of pure dedication and commitment, Balfor Recruitment Group is able to matchmake candidates to their perfect job role.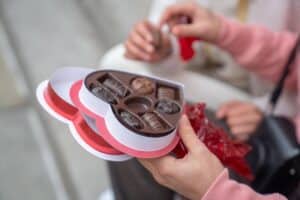 There are many similar situations in recruiting and dating, as follows:
First impressions matter.
Recruiters notice when a CV isn't up-to-date or needs improvement, the same goes for LinkedIn profiles.
To increase your likelihood of being chosen, much like in dating and recruitment, you should have a well-optimised profile.
Your profile should highlight your strengths and experience, helping you create a memorable CV.
Finding the spark.
There needs to be a noticeable spark, a sign of a good match – which is the same principle for dating and recruitment.
This is why meeting in person is vital, to check if there's a connection and whether the candidate is the right fit.
However, with recruitment, nothing is personal. It boils down to whether that candidate is the best match and the client's needs.
Following up with a call.
Many fret about when is too soon to contact someone after a first date. There's worry over whether you'll come off too strong or not interested enough. It can get quite complicated.
This experience is significantly different from recruitment. Recruiters are urged to call back between 24 to 48 hours, to check in on the candidate and whether they're still interested.
Making it official.
The anticipation is over. If the recruiter feels it's a great match, they'll call you about a job offer!
Now you can finally sit back, relax, and celebrate this achievement.
Balfor Recruitment Group can help you find your perfect match, regardless of the time of year.
If you're searching for a role in the education or healthcare sector, call 0121 260 0000 or email [email protected] to find out more.
We have a wide variety of roles available, as we cover both sectors. Our schools and NHS Trusts are spread across the West Midlands, with permanent and temporary jobs available.
To view a full list of our current vacancies, you can click here to view them.
To never miss an update, you can follow us on social media! We're on Instagram, Twitter, Facebook, LinkedIn, YouTube, and TikTok.