If you are searching for nurse jobs, there are many reasons why you should register with Balfor Healthcare.
Our 25-year history has allowed us to build great relationships with a wide range of NHS Trusts and hospitals. No matter where you live in the West Midlands, we can connect you with a nurse job nearby!
With an amazing team of experienced consultants, we will be able to address any concerns or worries you may have.
Furthermore, when you register with us, you'll receive the following benefits:
A flexible choice of shifts throughout the week
A committed consultant who provides around-the-clock support
A weekly pay
The option to work with a variety of NHS Trusts across the West Midlands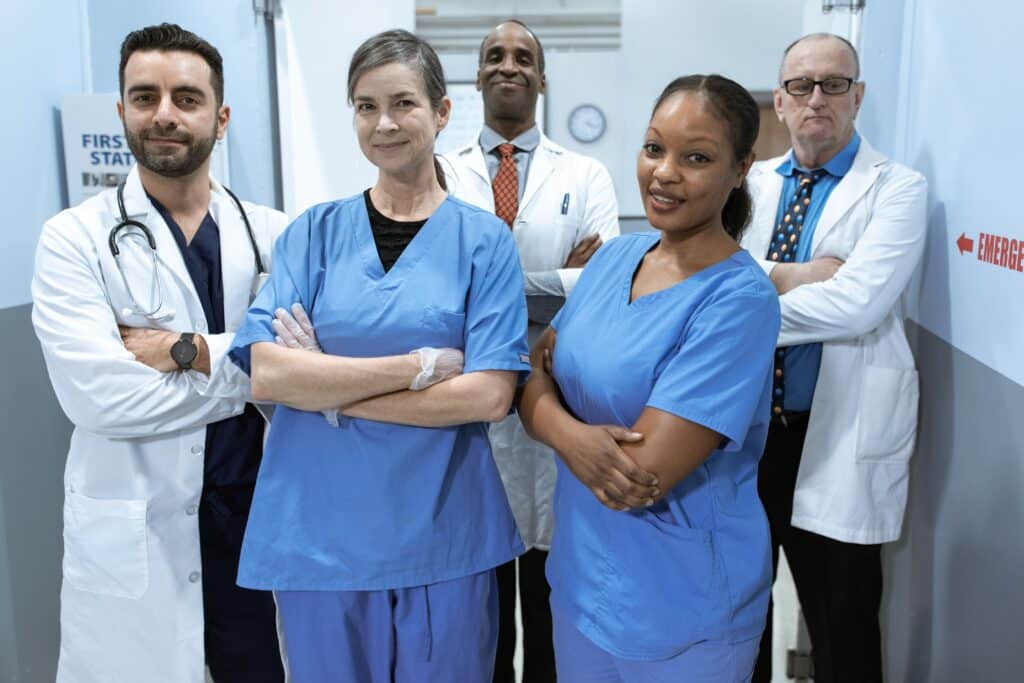 Find your new Job as a Nurse.
We have a wide range of nurse jobs ready for you to apply for! Browse through our latest vacancies and apply for your new role today.
A full list of our healthcare vacancies is available to view here, with varying shifts and roles to choose from. This includes days, nights and weekends.
Never miss an update from Balfor Healthcare by following all of our social media pages! You can find us on Instagram, Twitter, Facebook, LinkedIn, YouTube and TikTok!